Rebecca Wykle, PT, MPT, PMA-CPT
Rebecca moved to Chattanooga in 2001 with her husband; both led by their love for rock climbing and the great outdoors. She 'cut her outdoor teeth' in the mountains and foothills of her home in the great state of North Carolina. Her NC home instilled an incredible desire to help and heal, and from a very early age (8!) she knew that she wanted to be a physical therapist.
She dedicated herself to the profession through athletic training during high school, and continued her PT quest as she graduated with honors with her Bachelor's degree of Physical Education from the University of North Carolina at Chapel Hill (Go Heels!). She moved on from Chapel Hill to Greenville, NC where she once again graduated with honors and with her Master's degree in Physical Therapy from East Carolina University in 1999. She completed her certification for Pilates for Rehabilitation through Polestar in 2014 and became PMA certified that same year.
Rebecca worked for several years in North Carolina and Chattanooga as a Physical Therapist, but wanted something more for her patients. She witnessed a corporate push for patient numbers, and she saw shortcomings in patient care. She wanted more time and a one on one approach to the profession. She met and worked closely with Keri Todd who shared the same feelings. Together, they created Peak Fitness and Physical Therapy, where she continues to treat patients and clients using a combination of traditional therapy techniques and Pilates-based exercises.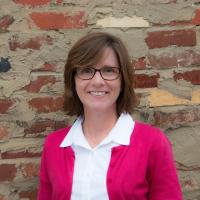 Marie Howell, PT, MSPT, CLT, PMA-CPT
Marie is a licensed physical therapist who earned her Master of Science in Physical Therapy from Washington University in St. Louis in 1993, with over 22 years of experience in orthopedics, neurology, geriatrics, pediatrics, and lymphedema. She began her career in the field of spinal cord and head injury inpatient and outpatient rehabilitation, where she worked in pediatrics through older adult for over 4 years at Vanderbilt Stallworth Rehab Hospital. During her time at Vanderbilt she was introduced to women's health issues, specifically in the area of lymphedema.  She has had over 15 years of experience in this area and became a Certified Lymphedema Therapist in 2007. Marie has always had a strong interest in overall fitness and has a passion for running and maintaining an active lifestyle. Her desire to treat the entire individual as a whole has inspired her to further her education into the area of Pilates, and she recently completed her Polestar training and is now a Certified Pilates Instructor. Marie uses her knowledge of Pilates-based rehab to incorporate full body and postural awareness into personalized treatment programs for her patients and clients. She treats each client as a unique individual, personalizing their rehab program with compassion, patience, and her desire to meet her patients and clients where they are in their recovery.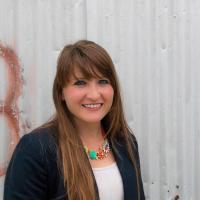 Allison Stowers PT, DPT
Allison Youngblood Stowers is a licensed physical therapist who earned her clinical doctorate in physical therapy from Georgia State University. A love of rock climbing and a dedication to its outdoor community recently brought Allison and her husband to Chattanooga, TN. That same love of climbing and the rehabilitation of common injuries seen among climbers are what ultimately lead Allison down her professional path.
Along her journey she was intrigued by the common issue of pelvic pain and urinary incontinence among high-level athletes and women in general. Thus, her further educational pursuit into pelvic floor rehab through the Herman and Wallace pelvic rehabilitation institute.
Allison has such a passion for her profession that you can often find her perusing research papers and physio podcasts seeking ways to improve the quality of her care through evidence-based treatment. The compassionate individualized one-on-one care Allison and Peak Fitness & Physical Therapy give make our alliance a perfect match.
Natalie Filar, PT, MSPT
Natalie Filar is a licensed PT who earned her Master's of Physical Therapy from the University of Kentucky in 2005.  Prior to PT school, Natalie was a Division I scholarship student-athlete with the women's soccer program at Furman University where she earned a BS degree in Health and Exercise Science in 2002. 
Natalie has over 6 years of experience in the outpatient setting treating a variety of orthopedic and spine diagnoses. She has been trained in the McKenzie approach to spine rehab and is well rounded in continuing education such as total joint rehab and geriatric rehab.   She has experience working in the private practice setting with an emphasis on quality one-on-one care.  While working at a private owned PT clinic in North Carolina, she served as a CIinical Instructor to local physical therapy students.  She also has experience working in the acute care setting.    
Natalie and her family relocated from Chapel Hill, NC to Chattanooga in 2011 for her husband, Travis, to become the Head Women's Volleyball coach at UTC.  At this point, she took time to be with her young children in order to balance the demands of college coaching.  During this time Natalie stayed current with her continuing education and is passionate about returning to the clinical setting at Peak Fitness + Physical Therapy.  She leads an active lifestyle with her husband and three young children and enjoys giving back to the sport she loves by coaching youth soccer.