One-on-one care by physical therapists
Peak Fitness and Physical Therapy is an outpatient physical therapy clinic based on the philosophy of utilizing individualized, one-on-one care to result in optimal outcomes. The clinic features highly trained therapists/fitness (Pilates) instructors with a passion for their profession and a genuine concern for the well-being of their clients and patients. The therapy services which are provided integrate traditional physical therapy techniques with alternative therapies, including Pilates for rehabilitation, with a hands-on approach. Peak is committed to assisting their patients and clients achieve their fitness and health goals and ultimately improve their quality of life. At Peak Fitness and Physical Therapy, our mission, vision and philosophy are centered around YOU and making sure your road to optimal health is smooth! Our highly trained staff specialize in assisting you set, and then achieve, your goals. We want you to believe in yourself as much as we believe in you. Sometimes the smallest step ends up being the biggest step of your life. Even if you have to tip-toe, let us help you take that step!
Our mission
The mission of Peak Fitness and Physical Therapy is to set new standards in the quality of care provided to the patients and clients in the Chattanooga community. We seek to provide individualized and empathetic care that is accessible to all. We strive to guide patrons to realize their full potential by restoring their functional capacity, preventing injury, and enhancing their quality of life, including their physical, emotional, and spiritual wellness.
Our vision
The vision of Peak Fitness and Physical Therapy is to establish a comprehensive and progressive physical therapy and fitness center dedicated to creating a healing and inspiring environment for the Chattanooga community.
Our philosophy of care
Our philosophy is centered around the following core values:
Quality care: We are committed to providing the highest quality of care utilizing highly trained and skilled therapists and fitness professionals, who are committed to uncompromising professional excellence.
Ethical and integrity-based business practices: We will provide the highest quality of services for a fair and reasonable fee, while using honest and ethical billing practices. 
Work/life balance: We strive to provide our employees with an optimal balance between their professional work and personal life to allow for a high quality of life standard, while encouraging this same practice with our patrons.
Commitment to excellence: We will uphold the standards set forth by our professional governing body, advance our clinical and business knowledge through continuing education, and provide uncompromising quality care to our patrons.
Respect: We will demonstrate a respectful and professional relationship between employees and with all patrons of the clinic. 
Empathy: We will strive to understand our patients' and clients' individual points-of-view, while providing sympathetic and compassionate care.
Social responsibility: We are dedicated to promoting health and wellness initiatives in our community and adopting  environmentally-sound practices.
Diversity and equality: We will not discriminate regardless of gender, race, sexual orientation, or religion. 
Fun: We will provide an environment that encourages playfulness and positivity, without compromising our other core values.
Our history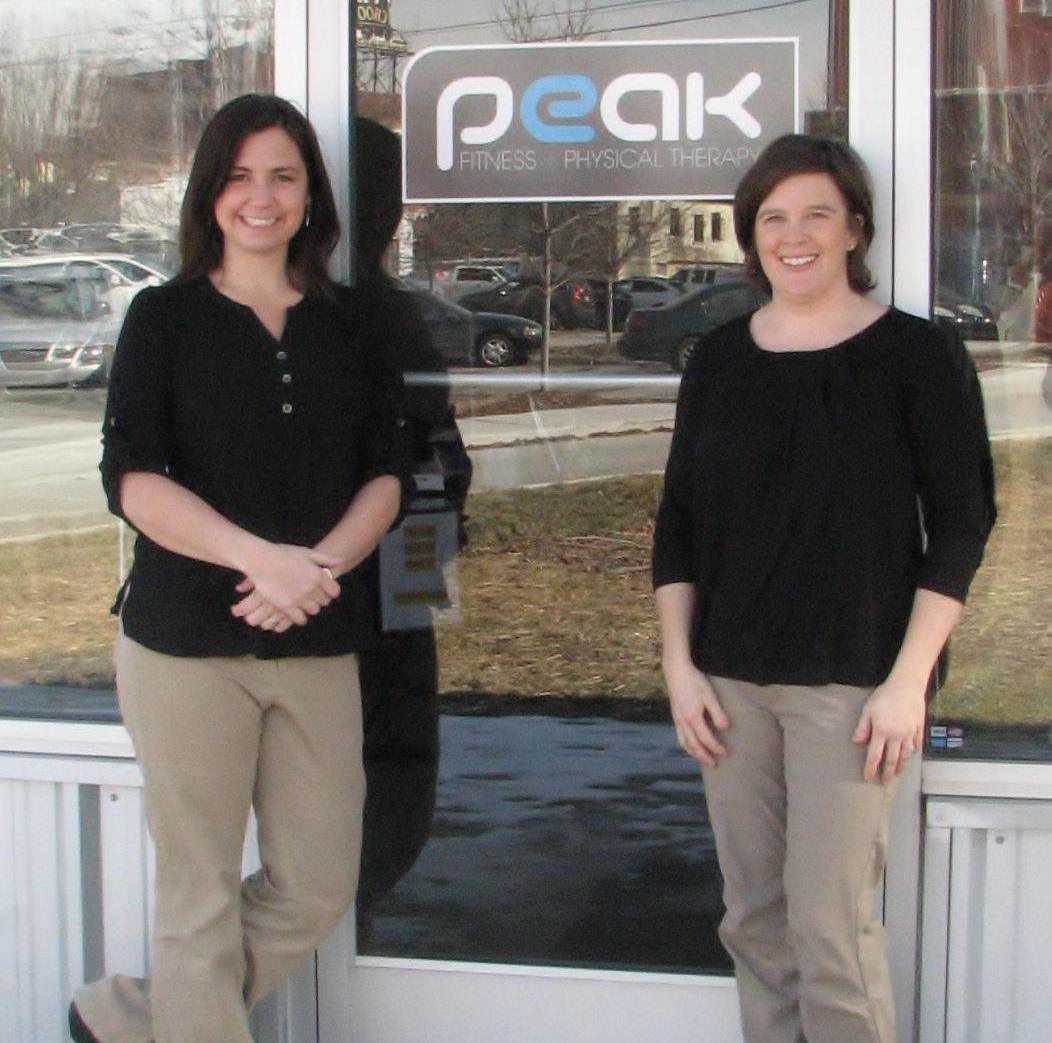 Peak Fitness and Physical Therapy was created by Rebecca Wykle and Keri Todd in 2010. At that time, both Keri and Rebecca were actively searching for employment opportunities as physical therapists in the Chattanooga area. They were looking for therapy jobs where the employer emphasis was placed on patient outcomes and satisfaction, instead of primarily on productivity and profit. They were unable to find what they were looking for. This search, as well as their past job experiences in Chattanooga, fueled their belief that the Chattanooga community needed and deserved a different approach to therapy. They created a company with the ultimate goal of placing the patient/client's needs first and offering services that provide for the whole patient, with empathetic and professional care.