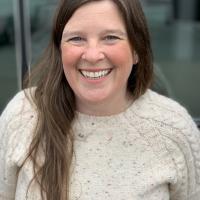 Rebecca Wykle, PT, DPT, SCS
Rebecca is a Board-Certified Clinical Specialist in Sports Physical Therapy who graduated from the University of North Carolina at Chapel Hill (GO HEELS!) and East Carolina University, where she obtained a Bachelor's degree in physical education (BS) and Master's degree in Physical Therapy (MPT).  She moved to Chattanooga with her husband in the Spring of 2001 and begin working in the field of outpatient orthopedics.  Early in her career, she witnessed a corporate push for increased revenues, patient numbers,  and therapist productivity, and therefore, she observed many shortcomings in typical patient care models in the area. She desired to give her patients more time with a one-on-one approach. She met and worked closely with Keri Todd who shared the same feelings and vision. Together, they created Peak Fitness and Physical Therapy in 2011.  After Keri moved away from Chattanooga, Rebecca continued to push for a new set of standards in patient care in the Chattanooga community as a sole proprietor of the business.
As Peak grew, so did Rebecca's continued desire to learn.  She completed her certification for Pilates for Rehabilitation through Polestar in 2014 to become a certified Pilates Instructor.  In 2020, she earned her doctorate in physical therapy (DPT), and later that same year, she became a board certified sports physical therapy clinical specialist (SCS).
Rebecca and her family (husband, Chad and children, Gabe and Nora) felt a pull back home to the mountains and foothills of North Carolina and made the difficult decision to move back there in 2021.  She asked her long-time friend and colleague, Marie Howell, to join her as a partner in business.  Despite the 4.5 hour drive, Rebecca continues to be an integral part of Peak Fitness and Physical Therapy and will frequently treat patients in the clinic!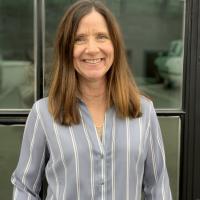 Marie Howell, PT, DPT, GCS, CEEAA, PMA-NCPT
Marie Howell is a Board-Certified Geriatric Clinical Specialist who graduated from Washington University School of Medicine in St. Louis with a Master of Physical Therapy in 1993.  In her desire to advance her knowledge and become an advocate for her patients, clients and her community, she earned her doctorate in physical therapy (DPT) in addition to becoming board certified in geriatrics (GCS) in 2020.  She also holds certification in several areas, including: Certified Exercise Expert for Aging Adults (CEEAA), Certified Lymphedema Therapist (CLT), Certified Polestar Pilates Rehab instructor (NCPT), and TheraPilates Bone-Safe Exercise Practitioner.
She has been practicing physical therapy since 1993 with experience in the areas of neuro and orthopedic in acute care and rehab settings, as well as home health care. She moved to Chattanooga with her family in 2000, and became an integral member of the Peak team in 2013, focusing her practice in the areas of aging adult/geriatric orthopedics, osteoporosis, and Pilates fitness and rehab, providing one-on-one care to patients with tailored treatment strategies.   She currently treats patients and clients along with her clinic ownership responsibilities, and enjoys spending time with the community leading classes and seminars both at the clinic and within her local community, She is a vital resource for fall-prevention, safe movement strategies and maintaining fitness with her Bones in Balance classes.
Allison Stowers PT, DPT, SCS
Allison Youngblood Stowers is a Board-Certified Clinical Specialist in Sports Physical Therapy who earned her clinical doctorate in physical therapy from Georgia State University. She is Certified in Dry Needling as well as a Certified Running Gait Analyst.  A love of rock climbing and a dedication to its outdoor community brought Allison and her husband to Chattanooga, TN. That same love of climbing and the rehabilitation of common injuries seen among climbers are what ultimately lead Allison down her professional path.  
Along her journey, she was intrigued by the common issue of pelvic pain and urinary incontinence among high-level athletes and women in general. Thus, her further educational pursuit into pelvic floor rehab through the Herman and Wallace pelvic rehabilitation institute.  As a mom herself, she loves to help keep women moving during pregnancy and beyond.
At Peak Fitness and Physical Therapy, she provides one on one guidance for climbers, runners, & other outdoor athletes in the Chattanooga community and offers virtual consultations via Zoom for those beyond. Allison teaches free workshops for climbers in her community and has presented at national conferences for physical therapists.  She serves as an area rep for the Southeastern Climbing Coalition and is a Wilderness First Responder.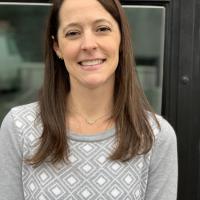 Natalie Filar, PT, MSPT
Natalie Filar is a licensed PT who earned her Master's of Physical Therapy from the University of Kentucky in 2005.  Prior to PT school, Natalie was a Division I scholarship student-athlete with the women's soccer program at Furman University where she earned a BS degree in Health and Exercise Science in 2002. 
Natalie has over 10 years of experience in the outpatient setting treating a variety of orthopedic and spine diagnoses. She is well rounded in her continuing education such as total joint rehab, functional strengthening, McKenzie approach and geriatric rehab.   She enjoys working with a variety of clients, from the young athlete to the active middle age runner to the geriatric population. She has been with Peak PT since 2017 and truly enjoys striving to help each patient she treats.  
Natalie and her family have called Chattanooga home for around 10 years. She leads an active lifestyle with her husband, Travis, and three children, Savanna, Luke and Kathryn. She enjoys giving back to the sport she loves by coaching youth soccer.
Elizabeth Swafford PT, DPT
Elizabeth Swafford is a licensed physical therapist who earned her Clinical Doctorate in Physical Therapy from the University of Tennessee Health Science Center in Memphis and her Bachelor of Science in Social Entrepreneurship from Belmont University. While at Belmont, Elizabeth was a Division I scholarship student-athlete with the women's soccer program and experienced physical therapy firsthand while rehabbing from an ACL and meniscus tear. This, coupled with her love of helping and teaching people, led her to pursue PT as a profession. 
While training for her doctorate, and then as she continued in her career path, Elizabeth became more and more interested in pelvic floor rehab, particularly with pre- and post-natal women. She has continued pursuing this through coursework with the American Physical Therapy Association, Herman and Wallace Pelvic Rehabilitation Institute, the Integrative Women's Health Institute, and received her Pre and Post-Natal Coaching Certification from the Coaching and Training Women Academy. 
Elizabeth enjoys treating people in order to help them return to the activities they love. She looks at the body as a whole, instead of focusing on only the symptomatic area, in an attempt to treat and correct the driver of pain or dysfunction. Elizabeth is thrilled to be a part of the team at Peak where patient care comes first. Come see the difference in our one-on-one, hour long treatment sessions, where we evaluate you individually and create a unique plan of care specific to you.
Sabine Connors, PT, DPT
Sabine is a licensed PT who earned her Doctor of Physical Therapy from Georgia State
University in 2019 and her Bachelor of Science in Biological Sciences from Clemson University in
2015. Sabine took a break between her undergraduate and graduate degree to work in a
laboratory at Louisiana State University through the Howard Hughes Medical Institute, and then
in a climbing gym in Atlanta once she decided becoming a research scientist was decidedly out
of the question.
Sabine's introduction to physical therapy came from undergoing extensive rehab for a hip
fracture, ankle fracture, and severe MCL injury in college secondary to RED-S syndrome
(relative energy deficiency in sport), previously known as "The Female Athlete Triad". Her
appreciation for a quality approach to rehabilitation and injury prevention stem from the time
she spent seeking help from various health professionals - only to find it in her physical
therapist's clinic years later.
Sabine has experience treating developmentally delayed and medically complex pediatric
patients through the public school system and especially enjoys treating the "weekend warrior"
athlete in the adult population; resonating with their love of sport and the delicate balance
between their physical hobbies and their responsibilities at home and work.
Sabine is an avid distance runner and rock climber, serving as a representative for the
Southeastern Climbing Coalition. She enjoys connecting with people in the running and climbing
communities and helping them find long-term solutions for their pain.
Tyler Johnson, PT, DPT
Tyler is a  Doctor of Physical Therapy with a passion and desire to help people on their journey to health and wellness. He sees physical therapy as a way to use some hands-on skills paired with the knowledge to educate and empower individuals to take control of their health and wellbeing. 
Tyler was educated at University of North Georgia where he received his Doctorate of Physical Therapy. After his formal education he has pursued additional specialty training in pelvic floor PT through Herman and Wallace Institute and focuses that training to work with men with pelvic health needs. He is Dry-Needling Certified through American Academy of Manipulative Therapy, and he has done specialty training in vestibular and post concussion rehab. 
Additionally, Tyler is certified in Professional Bike Fitting. As a multisport athlete, he has experienced overuse injury and learned the hard way the importance of proper bike fit in order to avoid injury. Using in depth knowledge of the musculoskeletal system paired with an understanding of the sport of cycling, he can get you set up for optimal, pain-free performance on a bike. With a passion to promote health and wellness with exercise, he wants to keep folks healthy and able to participate in the sports they love.